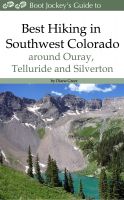 Best Hiking in Southwest Colorado around Ouray, Telluride and Silverton
by

Diane Greer
An opinionated guide to the best hikes in the San Juan Mountains in southwestern Colorado around three great base camps; Ouray, Telluride and Silverton. The hikes range from 6 to 12.5 miles per day. The guide describes the base camps, identifying local service, nearby attractions and non-hiking day activities. Trails include detailed descriptions, ratings, elevation profiles, maps and photos.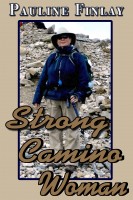 Strong Camino Woman
by

Pauline Finlay-Molloy
A Newfoundland grandmother decides to spice up her life of retirement by walking the 790-kilometre Camino Francés. She experiences pain and homesickness and overcomes many fears along the way from Torbay, Newfoundland to Santiago de Compostela, Spain. The people she meets along the trail are her greatest joy.
Related Categories