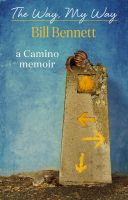 The Way, My Way
(5.00 from 1 review)
A Camino memoir written in the humorous vein of Bill Bryson or Eric Newby, Australian film director Bill Bennett walks the ancient 500 mile pilgrimage route across Spain, determined to give back a micro-fibre towel lent to him by a hiker to help ice a "curmudgeon" of a knee. A spiritual journey that's both deeply moving, and laugh-out-loud funny.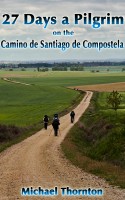 27 Days a Pilgrim on the Camino de Santiago de Compostela
Despite quadruple heart bypass surgery, hospitalisation due to a complete mental breakdown after losing his younger son to chronic diabetes, and being plagued by self-doubt at having to walk 25 kilometres per day for an entire month, 64 year-old Australian author Michael Thornton sets out to trek the iconic 800km Camino de Santiago de Compostela pilgrimage across northern Spain.