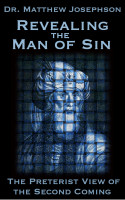 Revealing the Man of Sin: The Preterist View of the Second Coming
by

Dr. Matthew Josephson
Christianity has always been renowned for fulfillment of prophecy, in particular regarding the destruction of the temple in Jerusalem. The actual event of the temple destruction was documented by the Jewish historian Josephus and the English translator Whiston (1737) remarked, one may marvel at the "predictions of Jesus... compared with their exact completions in Josephus's history."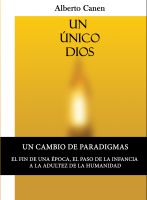 1ed, Un unico Dios - Analisis de La Biblia. El motivo de ser del pueblo elegido
by

Alberto Canen
EL PORQUÉ DE LA CREACIÓN DEL PUEBLO JUDÍO El pueblo elegido, ¿elegido para qué? Adán y Eva, ¿los primeros de la humanidad o simplemente los primeros del pueblo hebreo? Los judíos, ¿fueron el ejército de Dios? Si hay un sólo Dios, ¿qué pasó con los otros dioses de la antigüedad? Jesús: ¿es Dios o un profeta? ¿Para qué un Mesías? ¿Llegó el Mesías? ¿De qué libera Jesús a la humanidad?
Related Categories