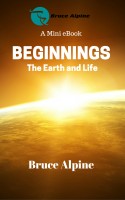 Beginnings - The Earth And Life
by

Bruce Alpine
We all know that life on Earth is possible! We are here and so is every other form of life that we know. Three-point five billion years ago, Earth's atmosphere and environment was very different from today.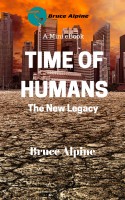 Time Of Humans - The New Legacy
by

Bruce Alpine
As the planet constantly evolved, so to has life. From the smallest organism, every stage along the way. Through ideal conditions for life, to conditions that have severely compromised and threatened the chances for all life to continue. We have succeeded, where many of our earlier ancestors didn't, as did every other living thing on Earth today. This is us, this is the modern world.