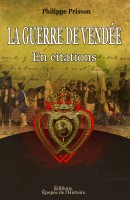 La guerre de Vendée en citations
by

Philippe Prisson
Ce recueil de citations sur la Guerre de Vendée a pour but de retracer ces évènements à travers des citations des partisans des deux camps ayant vécu cet épisode, des témoignages et des points de vue d'historiens, d'écrivains, de philosophes et d'homme politiques qui ont décrit cette fratricide guerre civile.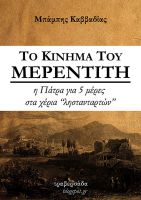 To Kinhma tou Merentith
by

Babis Kavvadias
To istoriko ths katalhpshs ths polhs twn Patrwn epi 5 hmeres apo stasiastes me epi kefalis ton Lohago Orofylakhs Nikolao Merentith, apo tis 27 Noembrh ews thn 1 Dekembri 1847. Htan ena lhstriko - stasiastiko kinhma 'h mhpws eixe kai ba8ytera politika xarakthristika?