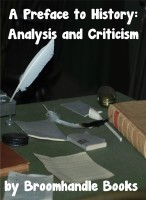 A Preface to History: Analysis and Criticism
by

Broomhandle Books
Carl Gustavson's classic "A Preface to History" provides a fruitful source through which to examine a normative approach to history, debate the nature of objectivity in historical discussion, investigate historical-mindedness as a practical tool and analyze the basic forces that drive history. This paper presents shortcomings in Gustavson's approach to history.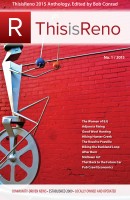 ThisisReno 2015 Anthology
by

Bob Conrad
ThisisReno is Northern Nevada's only community driven, online news website. The ThisisReno 2015 Anthology compiles some of the site's best stories, essays, reviews and art from the website in the site's first ever printed publication.