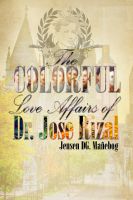 The Colorful Love Affairs of Dr. Jose Rizal
by

Jensen DG. Mañebog
(5.00 from 2 reviews)
It fascinatingly features Jose Rizal's romantic affairs with Segunda Katigbak, Leonor Valenzuela, Leonor Rivera, Consuelo Ortiga y Rey, Seiko Usui, Gertrude Beckett, Suzanne Jacoby, Nellie Boustead, and Josephine Bracken. Artistically and scholarly written, this book reveals the Filipino hero's very human side. Fusing romance and history, it also tackles controversial issues about his girlfriends.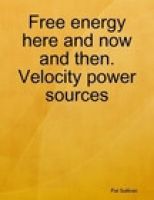 Free Energy Here and Now and then: Velocity power sources
by

Patrick Sullivan
(1.00 from 1 review)
An overview of the free energy discoveries and developments from the laboratories of Michael Faraday who in the 1830s attempted to tap into high speed planetary motion. The modern design of the hex controller circuitry that has proven over unity free energy battery charging for over three years now. Here and now and then, free energy to make all of our dreams come true. Velocity power sources.