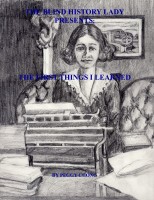 The Blind History Lady Presents; The First Things I Learned
by

Peggy Chong
(5.00 from 1 review)
The first book in a historical series of stories that look back at the day-to-day, lives of the average blind man or woman in the United States over the past two centuries. Learn about the blind persons who had come before, all they had to traverse to live a normal life and to accomplish all they did and with so few resources that the blind take for granted today.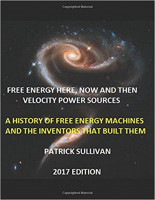 Free Energy Here and Now and then: Velocity power sources
by

Patrick Sullivan
(1.00 from 1 review)
An overview of the free energy discoveries and developments from the laboratories of Michael Faraday who in the 1830s attempted to tap into high speed planetary motion. The modern design of the hex controller circuitry that has proven over unity free energy battery charging for over three years now. Here and now and then, free energy to make all of our dreams come true. Velocity power sources.