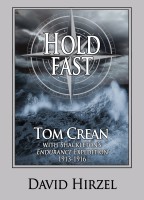 Hold Fast: Tom Crean with Shackleton 1913-1916
by

David Hirzel
When Shackleton's ship was caught in the ice and crushed, 2nd officer Tom Crean faced each setback as though he did this sort of thing every day. When 28 men were forced to take to sea in three small boats, he took the helm of one of them. To save those men, he crossed the southern ocean in an open boat, to land on a barren shore and cross an unknown territory. Hold Fast follows on that journey.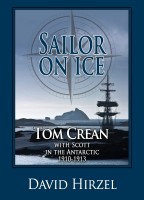 Sailor on Ice: Tom Crean with Scott in the Antarctic 1910-1913
by

David Hirzel
Tom Crean's courage in the face of deadly odds his fellow Antarctic explorers. Had he weakened and failed their lives would have remained stories untold. This is the story of a common man in uncommon circumstances who met every challenge as it came with steadfast purpose. If he knew fear, he never showed it.