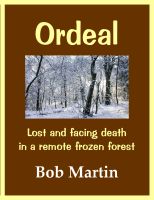 Ordeal: Lost And Facing Death In A Remote Frozen Forest
by

Bob Martin
In 1920 U.S. Navy free balloon A-5598 smashed down in a remote winter forest in northern Ontario, Canada. The three crewmen, ill-equipped to be lost in a snow-covered woodland, faced a life and death struggle against cold, hunger and exhaustion. But luck was with them. A dog and a Cree Indian each played a role in saving the balloonists. Still, the story had a distressing ending.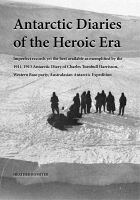 Antarctic Diaries of the Heroic Era
by

Heather Rossiter
Extracts from the Heroic Era Antarctic expedition diaries exemplify the immediacy and continuity of such records, qualities that are not consistently present in the other forms of recording. The diaries emerge as the most truthful, dependable and encompassing record of the Heroic Era polar experience.