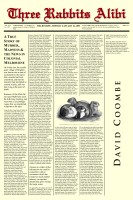 Three Rabbits Alibi
A True Story of Murder, Madness & the News in Colonial Melbourne. It's 1850s Australia. A double murder. A locked room. The murderer dying from a gunshot. But the reporter thinks the scene near impossible. Herald reporter Edmund Finn said it was "one the most atrocious deeds which darken the pages of colonial history". Reinvestigate this case to find a far more complex story with modern resonance.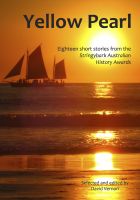 Yellow Pearl - Eighteen short stories from the Stringybark Australian History Awards
(4.67 from 6 reviews)
Raise the term 'history' in a conversation in any group and half the participants will glaze over and talk about something else. Why? Is it because they think that history is a collection of dates or stories about musty, dusty, kings? Perhaps. Or perhaps they have never come across an anthology like this one — full of good writing and intriguing plots.