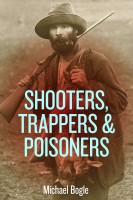 Shooters, Trappers & Poisoners
by

MIchael Bogle
Shooters, Trappers & Poisoners explores the world of Australian doggers & rabbiters as they wage war on two of Australia's most familiar feral animals, dingos, its mixed-breed descendants & the feral rabbit. Beginning in the 19th century, two paths emerge: one is the lucrative industry of selling pelts & carcasses while the other is the practical requirements for eliminating wild dogs and rabbits.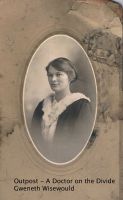 Outpost A Doctor on the Divide
by

Gweneth Wisewould
(5.00 from 1 review)
This book recounts the story of "The Doctor". Gweneth Wisewould gives a personal historical view of the people, their lives and illnesses, the beauty and ferocity of the local environment and great difficulties being the sole doctor practising in all weathers and harsh conditions. She forsake personal wealth to give her life to treat her patients in the Australian community in Central Victoria.