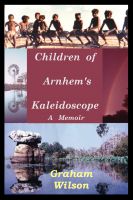 Children of Arnhem's Kaleidoscope
(4.50 from 2 reviews)
It was hot. There was sudden stillness in the late afternoon air and the surface of the small waterhole shone with unnatural smoothness. Fresh pig tracks at water's edge suggested pigs just gone. Two bubbles popped to the surface near the edge of the pool; just decaying vegetation, said my mind. I should have smelt crocodile! A story of a missionary family in remote aboriginal Australia.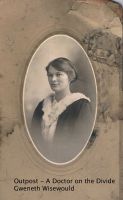 Outpost A Doctor on the Divide
(5.00 from 1 review)
This book recounts the story of "The Doctor". Gweneth Wisewould gives a personal historical view of the people, their lives and illnesses, the beauty and ferocity of the local environment and great difficulties being the sole doctor practising in all weathers and harsh conditions. She forsake personal wealth to give her life to treat her patients in the Australian community in Central Victoria.