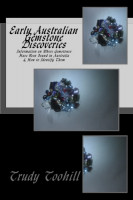 Early Australian Gemstone Discoveries
by

Trudy Toohill
This book, designed for the gem fossicker, contains information on early gemstone discoveries in Australia, and includes information on how to identify the gemstones you find. This publication has been written for both the experienced gem fossicker and the beginner.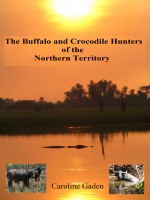 The Buffalo and Crocodile Hunters of the Northern Territory
by

Caroline Gaden
The hunters of feral buffalo and wild crocodiles of the Northern Territory of Australia lived a life full of danger. They and their horses galloped over uneven ground at top speed until they were alongside the beast with huge and deadly horns. Deaths to both man and horse were not unknown. This was their 'dry' season occupation. In the 'wet', the men set their sights on the cunning crocodile.
Related Categories