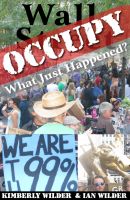 Occupy Wall Street: What Just Happened?
by

Kimberly Wilder
Wilderside Ltd presents its second eBook, Occupy Wall Street: What Just Happened? In the eBook, the Occupy movement is explored through original reporting, essays, photographs, cartoons, poetry, and reviews. Includes an essay analyzing the "One Demand" concept. The collection records the unfolding of Occupy into the culture from September 2011 to the present. Authors Kimberly Wilder and Ian Wil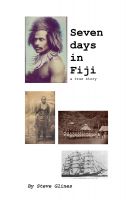 Seven Days in Fiji
by

Steve Glines
Fiji is part of the Pacific Ocean's "Ring of Fire," a large collection of current and extinct volcanoes. Think of Fiji as Hawaii's southern brother. Fiji is a continental island that rests on its own plate. The oldest rocks in Fiji are about 40,000,000 years old. The island nation is made up of some 300 islands (at high tide) scattered over a small corner of the South Pacific.