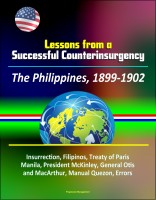 Lessons from a Successful Counterinsurgency: The Philippines, 1899-1902 - Insurrection, Filipinos, Treaty of Paris, Manila, President McKinley, General Otis and MacArthur, Manual Quezon, Errors
by

Progressive Management
The Philippine Insurrection of 1899-1902 was America's first major combat operation of the 20th century. The American policy of rewarding support and punishing opposition in the Philippines, called "attraction and chastisement," was an effective operational strategy. By eliminating insurgent resistance, the campaign successfully set the conditions necessary for achieving the desired end-state.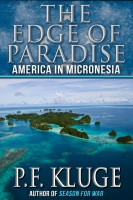 The Edge of Paradise: America in Micronesia
by

P. F. Kluge
In 1967 the Peace Corps sent P. F. Kluge to paradise - or so the American possessions in Micronesia seemed. His assignment was as noble as it was adventurous: to help the people of those half-forgotten Pacific islands move from old to new, so that paradise would have prosperity and freedom as well as physical beauty. He immersed himself in the lives of the diverse peoples of the islands.