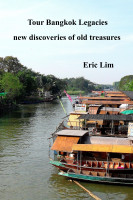 Tour Bangkok Legacies - New Discoveries Of Old Treasures
by

Eric Lim
(5.00 from 2 reviews)
Tour Bangkok Legacies is an e-guide book, a do-it-yourself travel guide complete with background information on people, places, maps and directions to help independent travelers discover places off the usual tourist circuit and see the city from a different perspective.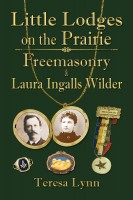 Little Lodges on the Prairie: Freemasonry & Laura Ingalls Wilder
by

Teresa Lynn
The Little House books have inspired generations, but few people know the history of the Ingalls family in Freemasonry. Discover new stories about Laura Ingalls Wilder in the first book to comprehensively document the role Masonry and the Eastern Star played in the lives of this iconic American family. See never before published documents for a new perspective on the beloved author and her family.