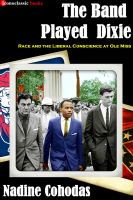 The Band Played Dixie: Race and the Liberal Conscience at Ole Miss
by

Nadine Cohodas
A penetrating look at the University of Mississippi - 'Ole Miss'. Nadine Cohodas (author of Spinning Blues Into Gold) covers the institution's tumultuous racial history, with emphasis on how Ole Miss moved forward from the riot that erupted after James Meredith, the first African-American student, enrolled September 30, 1962. Updated in 2012 for the 50th Anniversary of the integration of Ole Miss.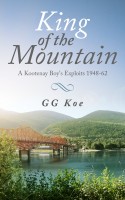 King of the Mountain
by

GG Koe
The year is 1948 I'm 4 years old, and have run away from home for the first time on my quest to become "King of the Mountain". Based on the actual antics of a young boy and his friends, "King of the Mountain" offers an autobiographical experience of growing up in the West Kootenays between 1948 to 1962.