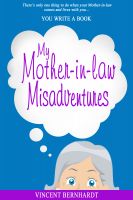 My Mother-in-law Misadventures
by

Vincent Bernhardt
(5.00 from 3 reviews)
In his usual tongue-in-cheek style Vince writes about the years of living with his Mother-in-law. Some are poignant, some are outlandish and all of them will make you smile. His last chapter gives details of when his mother-in-law was a young woman, fleeing the Nazis in WWII.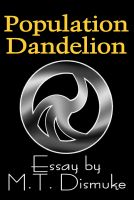 Population - Dandelion
by

M.T. Dismuke
(5.00 from 1 review)
Population - Dandelion is an essay about movements that are against the social structures whether it be government, organizations, schools or religion. These social structures also referred to as machines are designed to control people through the concept of panopticism (described by Michael Foucault). The essay focuses on a culture with a message (Hippies, flower children) and how they set out...