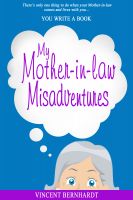 My Mother-in-law Misadventures
by

Vincent Bernhardt
(5.00 from 3 reviews)
In his usual tongue-in-cheek style Vince writes about the years of living with his Mother-in-law. Some are poignant, some are outlandish and all of them will make you smile. His last chapter gives details of when his mother-in-law was a young woman, fleeing the Nazis in WWII.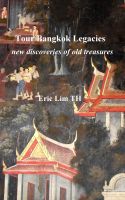 Tour Bangkok Legacies - New Discoveries Of Old Treasures
by

Eric Lim
(5.00 from 2 reviews)
Tour Bangkok Legacies is an e-guide book, a do-it-yourself travel guide complete with background information on people, places, maps and directions to help independent travelers discover places off the usual tourist circuit and see the city from a different perspective.