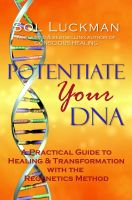 Potentiate Your DNA: A Practical Guide to Healing & Transformation with the Regenetics Method
The first DNA activation in the "revolutionary healing science" (NEXUS) of the Regenetics Method, Potentiation employs linguistic codes to stimulate a self-healing and transformational ability in DNA. In this masterful exploration of sound healing by bestselling author Sol Luckman (CONSCIOUS HEALING), learn how to activate your genetic potential—in a single, 30-minute session!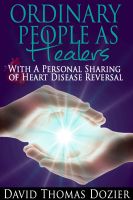 Ordinary People As Healers (With a Personal Sharing of Heart Disease Reversal)
This book takes us on a journey to full, mind-with-body health. It is about awareness and personal choice and how these powerful experiences influence how we view and accept disease. Disease is not an invader but an integral and necessary function of life. Through intrinsic knowledge and personal choice, we can learn to connect to our own powerful truths and to the one truth that connects us all.