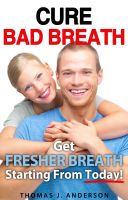 Cure Bad Breath - Get A Fresher Breath Starting from Today!
by

Thomas J. Anderson
If you don't have time and you want to cure your bad breath starting from right away, then this is the one guide you need... Forget those expensive toothpastes, sprays or mouthwashes that simply don't work. With this guide, you can finally regain the confidence to speak to someone freely without having to worry about turning them off! Simply Go Ahead And Download Your Copy Right Away!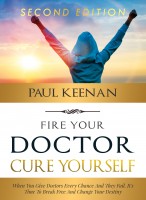 Fire Your Doctor Cure Yourself
by

Paul Keenan
Want to know why your Doctor will NEVER cure you and Alternatives won't either? Baffled by medical jargon and tired of experts who can't agree with each other? Need clear SIMPLE guidance? Packed with helpful insights, refreshing honesty, wry humor and life-changing knowledge, 'Fire Your Doctor Cure Yourself' is a must-have guide to restoring physical and mental health, safely and naturally.
Related Categories