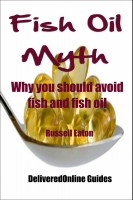 Fish Oil Myth
Oily fish and fish oil supplements should be completely avoided. They cause various types of cancer, heart disease, diabetes and brain disease. Also, as explained in the book, fish oil is now known to make you fat. Omega-3 fatty acids are easily obtained from plant-based foods, saving you money on useless and harmful fish oil supplements.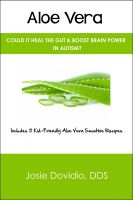 Aloe Vera: Could It Heal the Gut & Boost Brain Power in Autism?
The medicinal potential of aloe vera is astounding! Yet most people only know that aloe gel can be used topically for sunburns. For over 5000 years aloe vera has been used therapeutically as an external and internal remedy. This book will explore how this powerhouse plant could aid in healing the digestive tract, strengthening the immune system and boosting brain power in children with Autism.