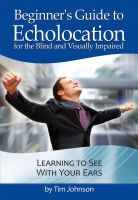 Beginner's Guide to Echolocation: Learning to See With Your Ears
by

Tim Johnson
Imagine being able to "see" without using your eyes. Being able to visualize in your mind's eye, all of your surroundings and any obstacles in your path. It's not as difficult as it sounds. This book is a scientific journey that gives you actionable lessons to help you realize and refine your natural capacity to "echolocate" or see with your ears.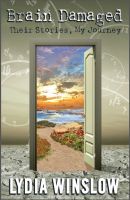 Brain Damaged "Their Stories, My Journey"
by

Lydia Winslow
Speech-Language Pathologist Lydia Winslow writes a candid account of her lifelong career as a speech-language pathologist. In her heartfelt memoir, she provides insight into her professional and personal life and the important role of caretaker that she's played in patient recovery and esteem, including the daily experiences, challenges, and triumphs of SLPs, and the patients whom they treat.