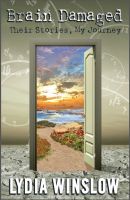 Brain Damaged "Their Stories, My Journey"
Speech-Language Pathologist Lydia Winslow writes a candid account of her lifelong career as a speech-language pathologist. In her heartfelt memoir, she provides insight into her professional and personal life and the important role of caretaker that she's played in patient recovery and esteem, including the daily experiences, challenges, and triumphs of SLPs, and the patients whom they treat.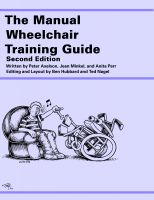 The Manual Wheelchair Training Guide
People who use wheelchairs for mobility and transportation depend heavily on their wheelchair maneuvering skills to accomplish basic living tasks. This book was designed to be used by wheelchair users, their families, friends, caregivers, and anyone else who might need comprehensive information about manual wheelchair skills.