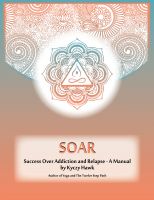 SOAR: Teaching Yoga to Those in Recovery
Success Over Addiction and Relapse; a comprehensive guide for yoga teachers who wish to teach in recovery and treatment centers and to present addiction recovery infused classes in studios. This book gives outlines and methods for teaching, educates the reader about some concerns in addressing trauma, and provides tools to enhace relapse prevention.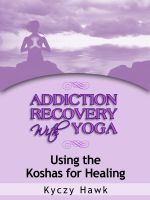 Addiction Recovery with Yoga: Using the Koshas for Healing
(5.00 from 1 review)
Recovery from all manner of addiction requires a lot of diligence and vigilance. Behaviors and substances can be amended with the twelve step programs. They offer a phenomenal foundation. The yoga therapy model can enhance recovery and help prevent relapse. The five layers of all beings, the koshas, provide a wonderful framework. Lots of tools for healing are included.