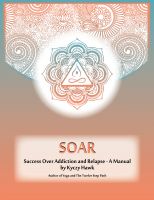 SOAR: Teaching Yoga to Those in Recovery
Success Over Addiction and Relapse; a comprehensive guide for yoga teachers who wish to teach in recovery and treatment centers and to present addiction recovery infused classes in studios. This book gives outlines and methods for teaching, educates the reader about some concerns in addressing trauma, and provides tools to enhace relapse prevention.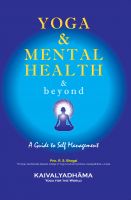 Yoga & Mental Health & Beyond
* Mental Health through Yogic Methods: towards unfolding our potentials for a better Self Management & Self Evolution. * Practical Stress Management through Yoga: in tackling Stress, Anxiety, Depression and other Existential Disorders. * Practical Yoga Meditation & Prayer: on scientific lines towards managing our Personality & Environment, here and now!