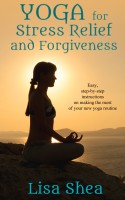 Yoga for Stress Relief and Forgiveness
by

Lisa Shea
(4.50 from 2 reviews)
In our rushed, hectic, go-go-go modern world, it can be hard to remember to take care of yourself. But this one body is all each of us has to make it through an entire lifetime. What we do to our bodies - the stress we subject them to, the damage we do to the muscles and ligaments - stays with us every waking moment. We owe it to ourselves to nurture this delicate vehicle which moves us ...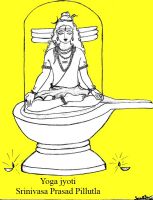 Yoga jyoti
by

Srinivasa Prasad Pillutla
(4.00 from 1 review)
Yoga jyoti is a simple guide to Patanjali yoga. Spirituality and yoga are inseparable. This book tries to explain the yoga practices and how they are spiritually beneficial. This book describes few yoga asana, pranayama, mudra, kundalini yoga and the notes I have taken from my interactions with Sadguru M. Narasimha Prabhu and my understanding of two chapters of Patanjali Yogasutra.
Related Categories