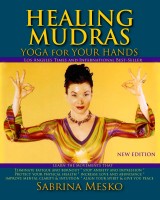 Healing Mudras - Yoga for Your Hands
by

Sabrina Mesko
HEALING MUDRAS, Yoga for Your Hands - New edition. Mudra expert and International bestselling author Sabrina Mesko Ph.D.H. created a practical guide for unleashing the ancient healing power of hand gestures called Mudras. Includes hand yoga movements, breathing exercises, eye movements, mantras, meditations, visualizations, prayers, and affirmations to enhance the power of each.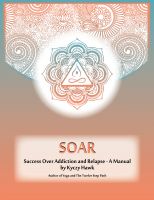 SOAR: Teaching Yoga to Those in Recovery
by

Kyczy Hawk
Success Over Addiction and Relapse; a comprehensive guide for yoga teachers who wish to teach in recovery and treatment centers and to present addiction recovery infused classes in studios. This book gives outlines and methods for teaching, educates the reader about some concerns in addressing trauma, and provides tools to enhace relapse prevention.
Related Categories