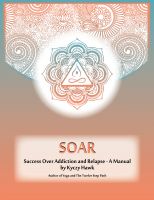 SOAR: Teaching Yoga to Those in Recovery
by

Kyczy Hawk
Success Over Addiction and Relapse; a comprehensive guide for yoga teachers who wish to teach in recovery and treatment centers and to present addiction recovery infused classes in studios. This book gives outlines and methods for teaching, educates the reader about some concerns in addressing trauma, and provides tools to enhace relapse prevention.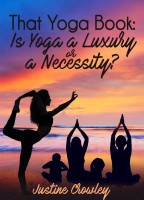 That Yoga Book: Is Yoga a Luxury or a Necessity?
by

Justine Crowley
A the title implies, this book is on everything yoga. The benefits of yoga will be identified, and is yoga a luxury or a necessity? The latter will also be explained. The author (who has also done some yoga teacher training) will also instruct you through the coolest poses/asanas to go through in order to reap certain life benefits from yoga. The 30 day yoga challenge process is also explained.
Related Categories