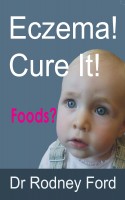 Eczema! Cure It!
by

Rodney Ford
(5.00 from 2 reviews)
Troubled by eczema? Could it be FOODS: * Why have you got it? * What's causing it? * Can you switch it off? * What's driving it? * Is it gluten? milk? or eggs? * How to protect your children? * How to identify your allergies? * What creams and potions? First, get tested. Find the problem. Then, experience healthy skin again! Already 1000s of people have been helped. ISBN 978-0-473-18579-4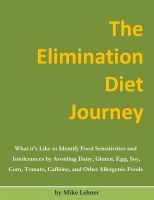 The Elimination Diet Journey: What It's Like to Identify Food Sensitivities and Intolerances by Avoiding Dairy, Gluten, Egg, Soy, Corn, Tomato, Caffeine, and Other Allergenic Foods
by

Mike Lehner
(5.00 from 1 review)
Learn from the author's experience as he describes first-hand what it is like to go through the Elimination Diet. Mike eliminated dairy, gluten, egg, soy, corn, tomato, caffeine, and other allergenic foods to identify food sensitivities or intolerances. He shares the ups and downs of his two-month experience and provides tips to help you accomplish your own Elimination Diet journey.
Related Categories