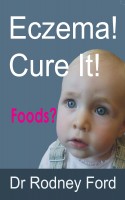 Eczema! Cure It!
by

Rodney Ford
(5.00 from 2 reviews)
Troubled by eczema? Could it be FOODS: * Why have you got it? * What's causing it? * Can you switch it off? * What's driving it? * Is it gluten? milk? or eggs? * How to protect your children? * How to identify your allergies? * What creams and potions? First, get tested. Find the problem. Then, experience healthy skin again! Already 1000s of people have been helped. ISBN 978-0-473-18579-4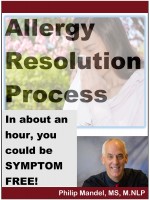 Allergy Resolution Process: you can be symptom-free in less than two hours
by

Philip Mandel
Once you understand what allergies are you'll understand why they can be resolved in less than 2 hrs. An allergy is simply your immune system attempting to defend you from something that is really harmless. Using the power of NLP (Neuro-Linguistic Programming), you can use your mind to re-program your immune system--and eliminate allergic responses. Read the testimonials, then decide for yourself!
Related Categories