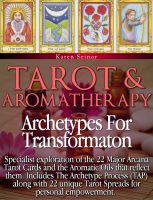 Tarot & Aromatherapy
Specialist exploration of the 22 Major Arcana Tarot cards and the Aromatic Oils that reflect them. Includes the Tarot Archetype Process (TAP) which along with 22 unique Tarot Card Spreads will be of great interest to Tarot Enthusiasts and Professionals.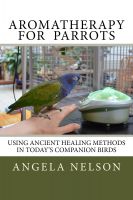 Aromatherapy for Parrots
Using Young Living Essential oils for parrots and other birds for physical, mental and emotional health and well being.