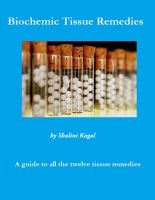 Biochemic Tissue Remedies
by

Shalini Kagal
Biochemic Tissue Remedies is a simple, easy-to-understand book on Dr. Schuessler's 12 tissue or cell salts. These remedies are safe to use and the right remedy produces quick relief.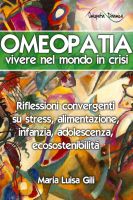 Omeopatia: vivere nel mondo in crisi
by

Maria Luisa Gili
Cataclismi naturali e non, guerre globali, media falsi e bugiardi, società antisociale, obesità e fame... cosa c'entra con tutto ciò un medico omeopata? Sono forze patogene che, se non favoriscono malattie, riducono la possibilità di attraversare con felicità quest'intervallo spazio-temporale che chiamiamo vita. Alla ricerca del bene comune, medico e paziente, per raggiungere la piena salute.