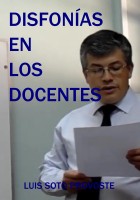 Disfonías en los docentes
by

Luis Soto Provoste
El uso excesivo y erróneo de la laringe es responsable de las patologías más frecuentes de la voz. Se trata de las afonías, disfonías y nódulos, que alteran la capacidad fonatoria normal. Las disfonías son patologías que comúnmente inician como disfonías funcionales por abuso vocal y son muy comunes entre los docentes.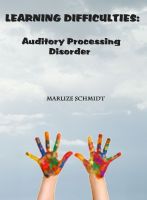 Learning Difficulties: Auditory Processing Disorder
by

Marlize Schmidt
Are you worried about your child? Does your child often ask to repeat what you said? Does your child have difficulty following orders or not responding when you ask them a question? Your child may have Auditory Processing Disorder or some sort of auditory processing problem. Read this free book to learn more...