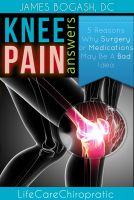 Knee Pain Answers
by

James Bogash, DC
(5.00 from 1 review)
In this book, you are going to learn: 1. The dangers of traditional medical treatment. 2. The benefits of specialized soft tissue treatment. 3. Other ways to help your knee pain. Happy reading!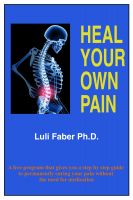 Heal Your Own Pain
by

Luli Faber
(5.00 from 1 review)
This program is designed to help you cure your own pain. It explains how all physical pain is created by the suppression of negative emotions within us. It outlines the ways in which we deny our emotions, and provides tools and exercises to help identify and release the denied negative emotions that create our pain, thereby healing our physical pain without the need for medication.
Related Categories