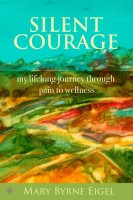 Silent Courage
by

Mary Eigel
(5.00 from 1 review)
At the age of twenty-five, Mary Byrne Eigel finally found the answer she had pursued since childhood. The reason for her unexplained, persistent pain was finally named. She learned she had been born with bi-lateral hip dysplasia. Mary presents an insightful perspective on the attitude, tools, and resources she enlisted while navigating her own road to wellness and a pain-free lifestyle.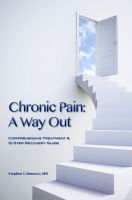 Chronic Pain: A Way Out
by

Stephen Colameco
Chronic pain is a complex condition that often requires integrated, multi-modality treatment approaches. For those who do not have access to treatment in multidisciplinary, comprehensive pain centers, this book offers steps to an alternative treatment path that includes evidence-based medical treatments, physical modalities, counseling, self-care education and alternative approaches.
Related Categories