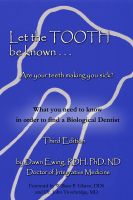 Let the Tooth Be Known
Are your teeth making you sick? This helpful guide will introduce you to key links between oral and systemic health. Learn about the risks of mercury amalgam fillings, gold crowns and dentures. Explore the problem of root canals, cavitations and other hidden sources of infection. Find out what your dentist should do to keep you safe.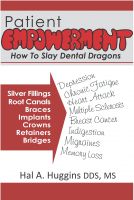 Patient Empowerment
Patient Empowerment, by Hal A. Huggins, is an eye opening guide designed to educate and empower everyone about the risks and consequences of modern dental procedures. This book discloses the truth about toxic dental materials and the disease producing bacteria that are present in root canals.