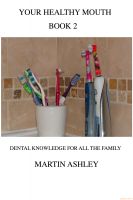 Your Healthy Mouth Book 2
by

Martin Ashley
(5.00 from 1 review)
A healthy mouth. No more bleeding gums. No more toothache. No more bad breath. No more worrying about dental treatment. A mouth you can enjoy and rely upon, at every stage of your life. Wouldn't that be great? As one of the UK's leading dentists, Martin Ashley has successfully guided thousands of people on the pathway to a healthy mouth. In Your Healthy Mouth, he shares this knowledge with you.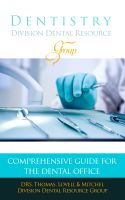 Dental Office Employee Manual
by

Singularis, LLC
(1.00 from 1 review)
Employee Manual This is the new employee handbook we have developed for use and modification. We have taken this template and expanded it for each of the practice locations.
Related Categories