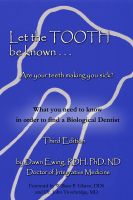 Let the Tooth Be Known
Are your teeth making you sick? This helpful guide will introduce you to key links between oral and systemic health. Learn about the risks of mercury amalgam fillings, gold crowns and dentures. Explore the problem of root canals, cavitations and other hidden sources of infection. Find out what your dentist should do to keep you safe.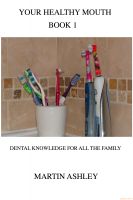 Your Healthy Mouth Book 1
(5.00 from 1 review)
A healthy mouth. No more bleeding gums. No more toothache. No more bad breath. No more worrying about dental treatment. A mouth you can enjoy and rely upon, at every stage of your life. Wouldn't that be great? As one of the UK's leading dentists, Martin Ashley has successfully guided thousands of people on the pathway to a healthy mouth. In Your Healthy Mouth, he shares this knowledge with you.