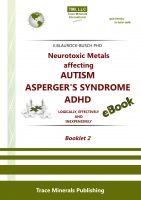 Neurotoxic Metals affecting Autism / Aspergers Syndrome / ADHD - Booklet 2
(5.00 from 2 reviews)
General Information about toxic metals, and detailed explanation Neurotoxic Metals affecting Autism / Asperger's Syndrome / ADHD. Booklet 2 tells parents and doctors which tests are most useful in diagnosing metal intoxication.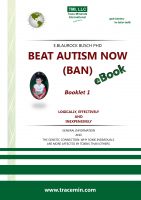 BEAT AUTISM NOW (BAN) - Booklet 1 – Logically, effectively and inexpensively
(5.00 from 1 review)
General information about autism, and detailed explanation regarding the body's genetic detoxification system. Booklet 1 provides one answer to why some autistic children are strongly affected by toxins such as thiomersal, and others are not.