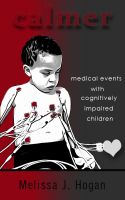 Calmer: Medical Events with Cognitively Impaired Children
by

Melissa Hogan
(4.67 from 3 reviews)
This short book offers a toolbox of workable strategies described in parent, not psychologist, terms that are designed to reduce medical trauma in your special child. The strategies are drawn from the work of the author with her son who suffers from a rare condition called Hunter Syndrome, sees ten specialists, four therapists, has a weekly infusion, and is in a clinical trial.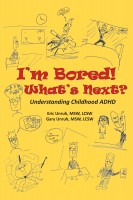 I'm Bored! What's Next?
by

Eric Unruh
This book is intended to be an affordable, quick read for parents, teachers, relatives or others interested in understanding what childhood ADHD is all about. This book purposefully does not go into intervention strategies. However, many times the only intervention required to help an ADHD child is making sure those who surround them at home and school have a true understanding of what ADHD is.