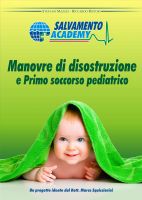 Manovre di disostruzione e Primo soccorso pediatrico
by

Riccardo Ristori
Apprendere le tecniche di base per poter affrontare una situazione d'emergenza, che può coinvolgere un bambino o un lattante privo di respiro o di battito cardiaco fino all'arrivo del Servizio Sanitario d'Emergenza. Inoltre sono illustrati i consigli per gestire i problemi sanitari più comuni che avvengono durante l'età pediatrica. Utile per tutti coloro che ogni giorno sono vicino ai bambini.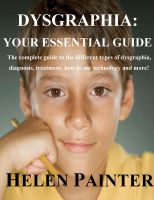 Dysgraphia: Your Essential Guide
by

Helen Painter
This jam packed guide leads the reader through up to date information on how to address the 3 types of dysgraphia. Have you or someone you know been struggling with handwriting but you don't know what to do? Author Helen Painter is an occupational therapist with over 20 years experience and has supported dozens of school districts across the United States helping children with dysgraphia.
Related Categories