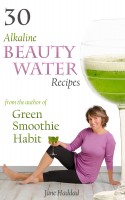 30 Alkaline Beauty Water Recipes
by

Jane Haddad
I designed these 30 Alkaline Beauty Water recipes to help you choose water as your main beverage. Consuming water as your main beverage helps to quench your thirst, conquer your cravings and bring your mindless eating to a screeching halt. My Beauty Water Recipes are inexpensive, simple, easy and fast. If you want to feel renewed, rinsed and refreshed, join me and drink Beauty Water.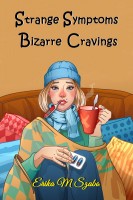 Strange Symptoms and Bizarre Cravings
by

Erika M Szabo
The symptoms, our body's signals of diseases and conditions, are fascinating. This book contains unusual symptoms, strange food cravings, vitamin deficiency and overdose symptoms. Also a list of foods that keeps your body healthy, as well as easy, whole body detoxification methods. The main purpose of this book to increase your awareness of the signals that your body is sending you.