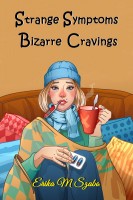 Strange Symptoms and Bizarre Cravings
by

Erika M Szabo
The symptoms, our body's signals of diseases and conditions, are fascinating. This book contains unusual symptoms, strange food cravings, vitamin deficiency and overdose symptoms. Also a list of foods that keeps your body healthy, as well as easy, whole body detoxification methods. The main purpose of this book to increase your awareness of the signals that your body is sending you.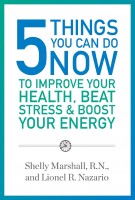 5 Things You Can Do NOW: To Improve Your Health, Beat Stress & Boost Your Energy
by

Lionel Nazario
With chronic disease, obesity, fatigue, and high stress becoming all too common, 5 Things You Can Do NOW is the fastest way to gain control of your health. In this book, fitness trainer and nutrition expert Lionel Nazario teams up with nurse and spa director Shelly Marshall to present concise information on what you can do to lay the foundation for a long and happy life, with tips and resources.
Related Categories