Sub-categories:
General | Horseracing | Polo | All sub-categories >>
Driving | General | Horseracing | Polo | Riding | Training | << Top sub-categories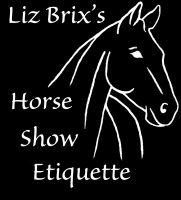 Horseshow Guide For Riders and Their Guests
This is a list of behaviors ideal for the show ring, the warm up ring, the schooling ring, the show grounds including parking tips, portable toilet tips to maintain a pleasant experience for all, how to clean tack, clean a horse and brush a horse in preparation for a horse show.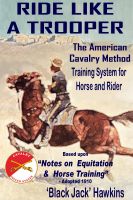 Ride Like a Trooper
Ride Like a Trooper is based upon the first of the manuals adopted by the United States Army, translated from the "Notes on Equitation and Horse Training" which were the answers to the examination questions at the School of Application for Cavalry at Saumur, France. It was adopted by the US Army and the Mounted Service School on 16 July, 1910.