Sub-categories:
General | Horseracing | Polo | Driving | All sub-categories >>
Driving | General | Horseracing | Polo | Riding | Training | << Top sub-categories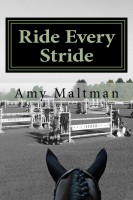 Ride Every Stride
by

Amy Maltman
Jed Carver is a secretive young man with a troubled history. After hitch-hiking across Canada, he lands a job in an A Circuit barn with the ultimate goal of competing for his country. In this privileged world, he finds friendship, success, love, and ruthless enemies determined to ruin show jumping's rising star. Dark, mysterious, and suspenseful, Ride Every Stride is about more than just horses.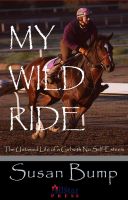 My Wild Ride: The Untamed Life of a Girl with No Self-esteem
by

Susan Bump
"I am the daughter of the town drunks in a small town in upstate New York and this is my story. Life started off well enough. In the beginning there wasn't even a hint of the chaos that would eventually swallow us all." My Wild Ride is the life story of Susan Bump, which is ultimately a story of triumph. The former California trainer overcame a severely dysfunctional family to...