Sub-categories:
General | Horseracing | Polo | All sub-categories >>
Driving | General | Horseracing | Polo | Riding | Training | << Top sub-categories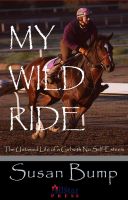 My Wild Ride: The Untamed Life of a Girl with No Self-esteem
by

Susan Bump
"I am the daughter of the town drunks in a small town in upstate New York and this is my story. Life started off well enough. In the beginning there wasn't even a hint of the chaos that would eventually swallow us all." My Wild Ride is the life story of Susan Bump, which is ultimately a story of triumph. The former California trainer overcame a severely dysfunctional family to...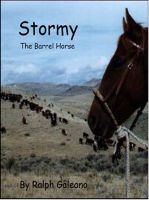 Stormy The Barrel Horse
by

Ralph Galeano
Book Description The challenge of the rodeo arena drives Ann Olsen in her quest for a barrel racing championship. Struggling to compete against powerful contenders in a fast paced event, Ann faces insurmountable obstacles as she desperately rides for her future. A Valiant woman, courageous horses, cunning horse thieves and a handsome bronc rider intertwine in this epic novel of horses.