Sub-categories:
General | Horseracing | Polo | All sub-categories >>
Driving | General | Horseracing | Polo | Riding | Training | << Top sub-categories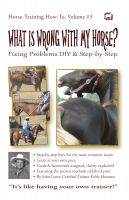 What Is Wrong with My Horse?
A book full of solutions for the horse owner. In three parts. Section I: "Fright" in it's myriad forms. Section II: Neglect your lawn, get weeds. Neglect your car, break down. Neglect your horse... collect trips to the ER. Here's what you need to know to keep your horse tuned-up and out of trouble. Section III: Step-by-step fixes for the most common problems faced by horse owners.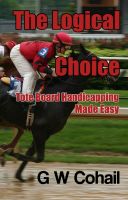 The Logical Choice: Tote Board Handicapping Made Easy
The author, professional handicapper G W Cohail, has handicapped horse races for over fifty years. In this book, he challenges many aspects of traditional handicapping others take for granted, including the revered Beyer Speed Figures, par times, and daily track variants. He then demonstrates how he successfully bets on horse races with making money, not picking winners, as his primary goal.