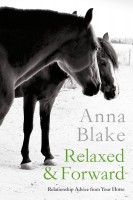 Relaxed & Forward: Relationship Advice from Your Horse
by

Anna Blake
From the popular Relaxed and Forward blog comes training advice combining the everyday fundamentals of dressage with mutual listening skills. Blake writes with a profound respect for horses and an articulate voice for humans, blending equal parts inspiration and un-common sense. It's serious training communicated with humor and lightness, because horses like cheerful riders.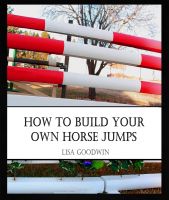 How To Build Your Own Horse Jumps
by

Lisa Goodwin
Have you ever wished you had your own horse jumps, but couldn't afford them? Have you looked into buying a few jumps for your own use only to be shocked at how much they actually cost? Building your own horse jumps doesn't have to be expensive. With this helpful book you will learn how to build your own jumps for a lot less than buying them new!